Special Counsel Robert Mueller is rolling up witnesses to get them to flip and to testify against other witnesses, to get them to flip and to testify against other witnesses, working his way up the ladder to the top in classic prosecutorial fashion.
The Los Angeles Times reports that the Special Counsel has got Rick Gates to flip to testify against Paul Manafort, to bring pressure to bear on Manafort to get him to flip against higher-ups. Former Trump aide Richard Gates to plead guilty; agrees to testify against Manafort, sources say: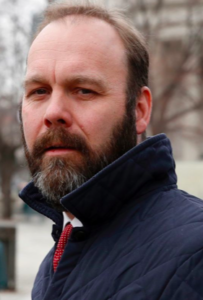 A former top aide to Donald Trump's presidential campaign will plead guilty to fraud-related charges within days — and has made clear to prosecutors that he would testify against Paul Manafort, the lawyer-lobbyist who once managed the campaign.
The change of heart by Trump's former deputy campaign manager Richard Gates, who had pleaded not guilty after being indicted in October on charges similar to Manafort's, was described in interviews by people familiar with the case.
"Rick Gates is going to change his plea to guilty," said a person with direct knowledge of the new developments, adding that the revised plea will be presented in federal court in Washington "within the next few days."
That individual and others who discussed the matter spoke on condition of anonymity, citing a judge's gag order restricting comments about the case to the news media or public.
Gates' defense lawyer, Thomas C. Green, did not respond to messages left by phone and email. Peter Carr, a spokesman for special counsel Robert S. Mueller III, declined on Saturday to comment.