The world changing events brought on by World War I continued to unfold at a rapid pace in 1917. The United States declared war on Germany in April 1917, the first U.S. troops arrived in France in June. Mutiny became a problem that vexed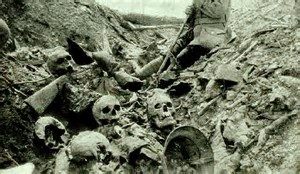 the struggling French Army. In the Middle East, British forces captured Baghdad. Large battles were fought on the Western Front, including Arras, the Neville offensive, Messines Ridge, the third battle of Ypres. In the south, fighting raged in Northern Italy. The belligerents who found it so easy to glide into war in 1914, found themselves trapped in endless combat with high casualties, growing economic hardship and for some, the waning support of their populations.

In the east, Russia, a vast and backward country, was a participant in the Allied war effort. It was also the first of the belligerents to fracture apart under the terrible strains imposed by the war. In March 1917, the riots and strikes that began in Petrograd (St. Petersburg) toppled the government and resulted in the abdication of Tsar Nicolas II. A Provisional Government headed by Alexander Kerensky replaced the failed Tsarist regime. The Kerensky government decided to keep Russia active in the war, fighting on the side of the Allied powers.