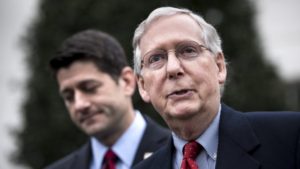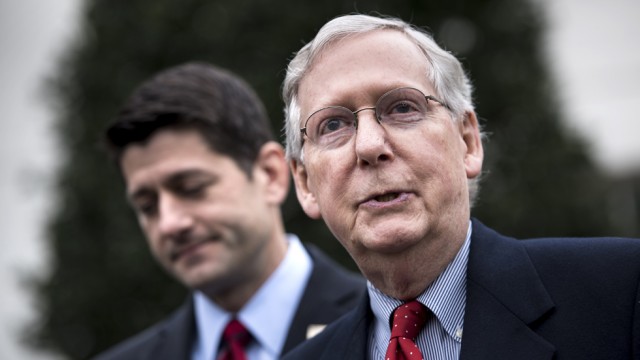 After weeks of secret negotiations, evil GOP bastard Mitch McConnell is ready to release the GOP plan to repeal and replace Obamacare to rank and file GOP senators today, and is expected to release the bill publicly ahead of the vote next week. Senate GOP leaders set to unveil health-care bill.
The Washington Post purportedly has a leaked copy of the "discussion draft" for rank and file GOP senators this morning. Senate health-care draft repeals Obamacare taxes, provides bigger subsidies for low-income Americans than House bill:
A discussion draft circulating Wednesday afternoon among aides and lobbyists would roll back the Affordable Care Act's taxes, phase down its Medicaid expansion, rejigger its subsidies, give states wider latitude in opting out of its regulations and eliminate federal funding for Planned Parenthood.
The bill largely mirrors the House measure that narrowly passed last month but with some significant changes aimed at pleasing moderates. While the House legislation tied federal insurance subsidies to age, the Senate bill would link them to income, as the ACA does. The Senate proposal cuts off Medicaid expansion more gradually than the House bill, but would enact deeper long-term cuts to the health-care program for low-income Americans. It also removes language restricting federally subsidized health plans from covering abortions, which may have run afoul of complex budget rules.