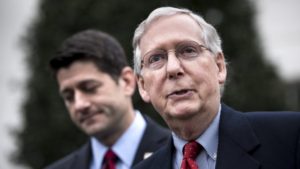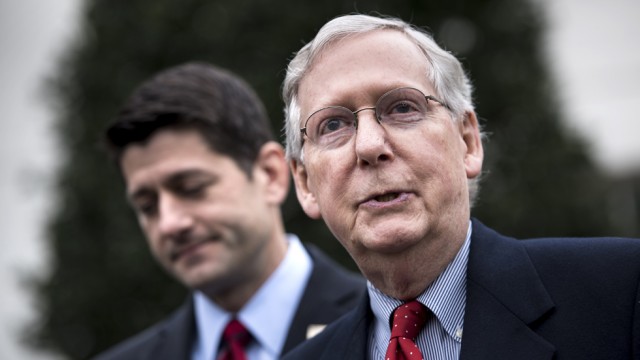 While everyone is distracted today with James Comey laying the predicate for an obstruction of justice charge against Donald Trump (and any co-conspirators), keep your eye on Congress because the evil GOP bastards (right) are still busy trying to take health care away from 24 million Americans and to destabilize the health insurance market for everyone else, with less coverage and higher premiums.
Joan McCarter at Daily Kos writes, McConnell starts fast-track process for Trumpcare in the Senate:
Senate Majority Leader Mitch McConnell (R-KY) began the procedure Wednesday for fast-tracking Trumpcare to get it to the floor with a minimum of transparency and a maximum of pressure.
McConnell began the process under what is known as Rule 14, according to the Senate minority whip's office, to allow a repeal bill to be put directly on the Senate calendar so that it is available for a floor vote when Republicans are ready to vote on it. The move comes as GOP senators continue their closed-door meetings to hash out a deal that would secure the 50 votes they'll need to pass legislation dismantling the Affordable Care Act, which they they are pushing through a process known as reconciliation that avoids a Democratic filibuster.
Rule 14 allows a bill to bypass committees and be sent directly to the floor, without going through normal procedural requirements, like the two-day availability of a committee report prior to floor consideration. The one thing McConnell has to do is get a Congressional Budget Office score before a vote. Former Sen. Harry Reid's Chief of Staff, Adam Jentleson (who knows McConnell as well as anyone on the Hill) agrees with our speculation that McConnell is following the Ryan model—push this thing through as fast as he can, pressuring his conference to get the 50 votes he needs.