Students from Marjory Stoneman Douglas High School in Parkland, Florida, where 17 people were killed in a mass shooting on Wednesday, appeared on the the Sunday morning bobblehead shows and announced "March for Our Lives," a demonstration for new gun control legislation scheduled for Saturday, March 24, in Washington, D.C., and cities around the country.
The students have set up a web site, https://www.marchforourlives.com, and a Facebook page.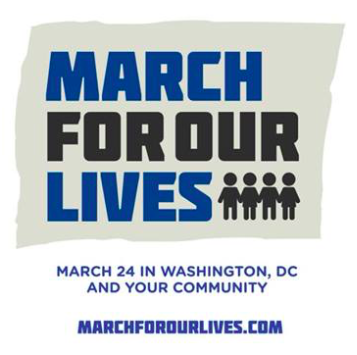 On March 24 we will take to the streets of Washington, DC and our communities across the country. We will be the last group of students who have to stand up for fallen children due to senseless gun violence. March with us. Sign up at marchforourlives.com.