The far-right immigration bill from Rep. Bob Goodlatte (R-VA), H.R.4760 – Securing America's Future Act of 2018, co-sponsored by Arizona Reps. Martha McSally, David Schweikert and Debbie Lesko, that the House GOP Freedom Caucus demanded a vote on by stomping their feet and threatening to hold their breath until they turned blue, as predicted went down to defeat today on a vote of 193-231.
Arizona Delegation: Yeas: Lesko, McSally, Schweikert; Nays: Biggs, Gallego, Gosar, Grijalva, O'Halleran, Sinema.
When you lose wingnuts like Biggs and Gosar on this vote, you know how "out there" supporter are (looking at you Lesko, McSally and Schweikert).
The Hill reports, Hardline immigration bill fails in the House: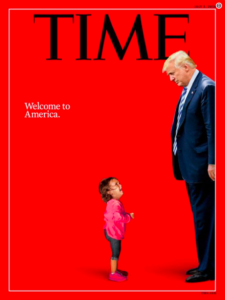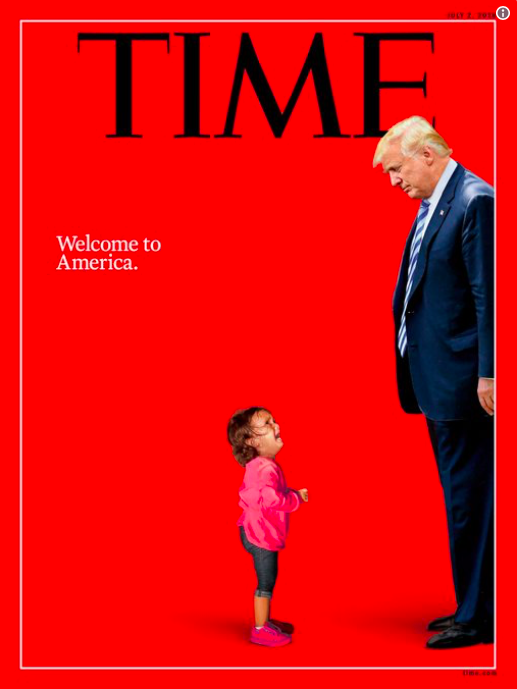 Every Democrat and 41 Republicans voted against Goodlatte's bill.
A second vote on the GOP compromise measure has been delayed until Friday as leaders seek to rally support for it.
There will also be a conference wide meeting on immigration at 4:30 p.m., which will give GOP leaders one last chance to rally the party around the legislation and convince the remaining holdouts to get on board with the plan.
The GOP compromise measure would provide a pathway to citizenship for up to 1.8 millions "Dreamers," provide $25 billion for Trump's border wall and other security measures, and prevent families from being separated at the border.
Good luck ever getting any of the House GOP Freedom Caucus to vote for a bill that provides a pathway to citizenship. AMNESTY! Never!
(Credit: This week's cover of Time magazine)