Deedra Abboud, a Phoenix attorney and community activist, on Monday announced that she will seek the 2018 Democratic nomination for U.S. Senate. The Arizona Republic reports, Democrat Deedra Abboud announces U.S. Senate bid: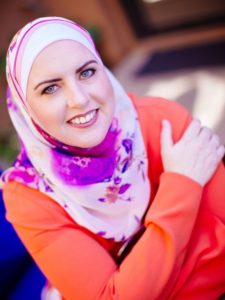 Abboud, 45, formally launched her candidacy at a brief event with supporters at the Japanese Friendship Garden in downtown Phoenix.
"The journey that I have decided to take on today is not just for the people who look like me or sound like me, but for all Arizonans," Abboud told onlookers. "Because we cannot continue to go backwards on this path that weakens our children's education, strips health care from people who need it the most, locking up and breaking up families, and, once again, empowering big banks that caused the worst housing crisis in Arizona.
"I am with the growing majority of Arizonans who know that anger and resistance can only take us so far," she added. "We need to unite to move our families forward. We need to unite to move Arizona forward. We need to unite to move America forward."
* * *
Abboud has been registered to vote as an independent, but a campaign spokesman said she re-registered as a Democrat Monday in advance of filing official candidacy papers.