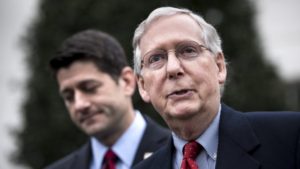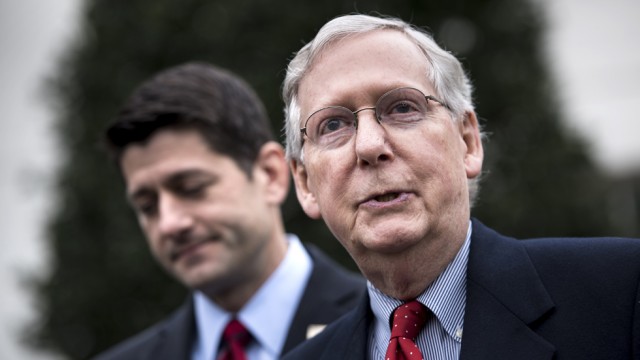 The original plan of evil GOP bastard Mitch McConnell was to have the Senate pass its version of "Trumpcare" by Friday and then go home for the July 4th recess.
As Robert Burns said, "The best laid schemes of Mice and Men oft go awry, And leave us nothing but grief and pain, For promised joy!"
McConnell wasn't giving up. McConnell is trying to revise the Senate health-care bill by Friday: Senate Majority Leader Mitch McConnell is aiming to send a revised version of his health-care bill to the Congressional Budget Office as soon as Friday as he continues to push for a vote before Congress's August recess.
Oooh, missed it by that much! No GOP deal on health care expected this week as Senate leaves town:
Senate Republicans cautioned Thursday not to expect a final agreement on health care reform bill by Friday, despite a push by GOP leaders and the White House to get by then a framework of a deal that can pass the chamber.
"We've made good progress, and we'll keep working," said Senate Majority Leader Mitch McConnell, who has spearheaded talks over the contentious bill that he was forced to pull off the floor earlier this week, acknowledging a deal remains elusive.
Republican leadership aides told CNN intra-party negotiations over the complex bill are still generating new proposals that are regularly being sent to the non-partisan Congressional Budget Office for analysis and that process would continue over the weeklong July 4 recess.
A deal cannot be finalized until that CBO scoring takes place and the Senate parliamentarian reviews the language to ensure it fits the strict reconciliation rules being used to pass the bill without the threat of a filibuster.
Aides to McConnell insist the Kentucky Republican never imposed a hard Friday deadline for an agreement. Bullshit! You failed, Dude!