Economist and New York Times columnist Paul Krugman hascbeen on fire the past couple of weeks exposing the lies of the GOP tax bills. Last week he wrote, Everybody Hates the Trump Tax Plan and blogged Days of Greed and Desperation (excerpt):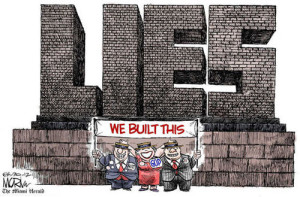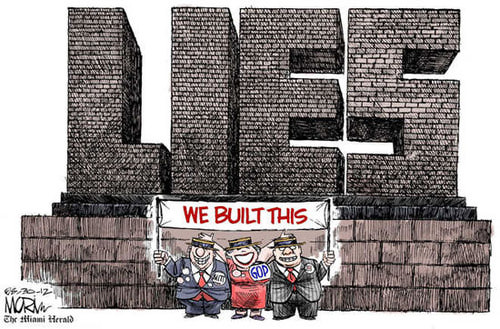 The House tax bill is wildly regressive; the Senate bill actually raises taxes on most families, while including a special tax break for private planes. In effect, the GOP is giving middle-class Americans a giant middle finger. What's going on?
A large part of the answer, I'd suggest, is that many Republicans now see themselves and/or their party in such dire straits that they're no longer even trying to improve their future electoral position; instead, it's all about grabbing as much for their big donors while they still can. Freedom's just another word for nothing left to lose; in the GOP's case, that means the freedom to be the party of, by, and for oligarchs they always wanted to be.
* * *
So their incentive is to stuff everything the donors want, no matter how outrageous — tax hikes on most of the population, tax breaks on private planes — through the sausage grinder right now.
I have to admit, I didn't see this coming. And there's a pretty good chance that this desperate grab will fail — remember, it only takes three Republican Senators with a shred of principle. But that's where we are.