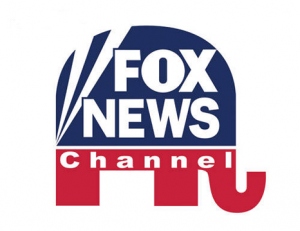 Richard Nixon's media henchman, Roger Ailes, the founder of the FOX News Channel, died this week. May the abomination he created, "FAUX News," be buried along with him. Dante had to create a new ring of the Inferno on the arrival of Ailes in Hell to sit at the right hand of Satan, who now has a new PR man.
We've discussed this phenomenon before. The conservative media entertainment complex is an ancillary to Russian 'active measures' propaganda.
The latest example is the right-wing noise machine's ginning up a "fake news" conspiracy theory about the suicide of Seth Rich last year. This is something the right-wing noise machine has done before with the Vince Foster conspiracy theory, long before the Russian's current dezinformatsiya "fake news" cyber war against the U.S. In rumors around a DNC staffer's death, a whiff of a Clinton-era conspiracy theory:
[A]fter multiple inquiries by police, FBI agents, Republicans, Democrats and two special prosecutors had all debunked the still-persistent falsehood that the Clintons had Vince Foster killed to protect themselves from what he knew.
The latest vessel for Vince Foster paranoia is the story of Seth Rich, a Democratic National Committee staffer who was found shot to death last year, while Hillary Clinton was campaigning for president.
As with Foster, local authorities have tried to dispel rumors that politics played a role in Rich's death. In this case, D.C. police believe he died in a random robbery attempt.
Relatives have also begged rumormongers to lay off. On Tuesday, a family spokesman decried a Fox News report suggesting Rich was involved in leaking Democratic Party documents before his death.