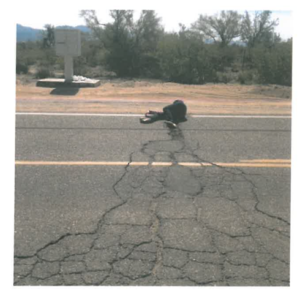 Pima County's Queen of the Teabaggers and noted nut job, Pima County Supervisor Ally Miller, did another face plant over the weekend.
When the nation's attention was turned to the violent protest by white supremacists in Charlottesville, Virginia in which three people died and numerous others wer injured, Pima County's Queen of the Teabaggers felt compelled to post this: After Charlottesville attack, Ally Miller's Facebook post: "WHITE – and proud of it":
Hours after a white nationalist rally and violence that rocked Charlottesville, Virginia, on Saturday, Pima County Supervisor Ally Miller appears to have posted from her personal Facebook account that she is "sick and tired of being hit for being white."
Miller was responding to a Politico article shared by former Tucson mayoral candidate Shaun McClusky that detailed President Trump's response to the violence, in which he said that "we condemn in the strongest possible terms this egregious display of hatred, bigotry and violence, on many sides — on many sides." Those comments were criticized for not specifically calling out white supremacists and other groups involved in the Unite the Right rally.
I am not aware of Miller ever having been criticized for "being white." She has been roundly criticized by local media for corruption and poor personnel management in her office, her penchant for conspiracy theories unsupported by any evidence, her feuding with former Republican supervisor Ray Carroll, and for being a noted nut job. Miller is a regular carnival side show. See this compendium of articles about Ally Miller at the Tucson Weekly.