If you only get your news from network/cable television news, the media narrative in the Michael Cohen case is that the Special Counsel's investigation came across some information in its Russia investigation about Cohen's handling of nondisclosure agreements with Donald Trump's sexcapades that Robert Mueller decided was outside the scope of his investigation, so it was referred to the U.S. Attorney office for the Southern District of New York.
But then there was this allegation about taxi medallions, and the television news media was all "what's up with that?" Maybe they should, oh I don't know, do some reporting and find out.
It turns out that the current media narrative is incorrect. Michael Cohen has deep ties to the Russian and Ukrainian mafia in New York, and the taxi medallions involve a lot of mob money which is part of Cohen's personal fortune. The Cohen case is about Russian influence, not just Donald Trump's sexcapades.
Josh Marshall at Talking Points Memo has a hint of what the Cohen case is about. Good Grief. Cohen's World Gets Mobbier The Closer I Look: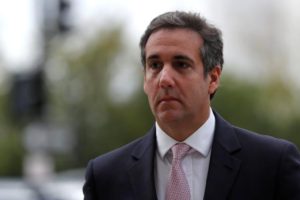 In today's podcast, we look into the background of Michael Cohen. TPM first reported last year that Cohen was actually a childhood friend of Felix Sater, whose father was himself a reputed capo in the Mogilevich organized crime syndicate, said to be Russia's largest and most dangerous. Filling out this picture of how Cohen fell into this milieu we've always been focused on the fact that Cohen's uncle, Morton Levine, owned and ran a Brooklyn social club, El Caribe, which was a well-known meeting spot for members of Italian and Russian organized crime families in the 1970s and 1980s. (Levine, a medical doctor has never been charged with a crime.) But now it turns out there's a bit more to this story.