I picked a bad time to take a vacation to visit family. Shit hit the fan this week in Washington.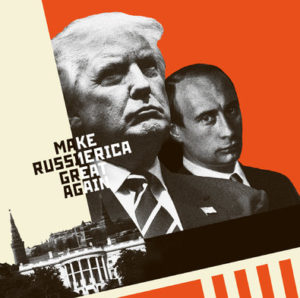 On Monday, former acting Attorney General Sally Yates and former director of national intelligence James R. Clapper testified before the Senate Judiciary Committee and destroyed the Trump administration's false narrative about its handling of Gen. Michael Flynn lying about his foreign contacts. The Washington Post's conservative blogger Jennifer Rubin has a good summary of the testimony. Sally Yates just threw the White House under the bus.
The Trump administration's response for ignoring Yates' warnings that Flynn was lying and not firing him for 18 days only after the Washington Post reported the story? "Baghdad Sean" Spicer claimed that Yates was a Democratic partisan and "painted her as essentially a double agent." Sean Spicer says Sally Yates was a 'strong supporter' of Hillary Clinton. His evidence: Rumors. "The White House dismissed warnings about Michael Flynn from both President Obama and Yates, the former acting attorney general, because they were viewed as opponents with axes to grind."
This no doubt is the same attitude that led the Trump administration's disregard for President Obama's personal warning to Donald Trump not to hire Gen. Michael Flynn. The "partisanship" in handling Gen. Flynn was a one-way street on the part of Team Trump, ignoring genuine concerns for U.S. national security.
CNN reports that federal prosecutors have issued grand jury subpoenas to associates of former National Security Advisor Michael Flynn seeking business records, as part of the ongoing probe of Russian meddling in last year's election. CNN exclusive: Grand jury subpoenas issued in FBI's Russia investigation:
The subpoenas issued in recent weeks by the US Attorney's Office in Alexandria, Virginia, were received by associates who worked with Flynn on contracts after he was forced out as director of the Defense Intelligence Agency in 2014, according to the people familiar with the investigation.