News you never see reported in Arizona ….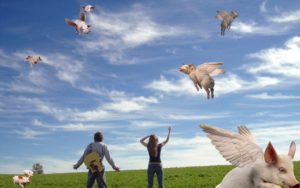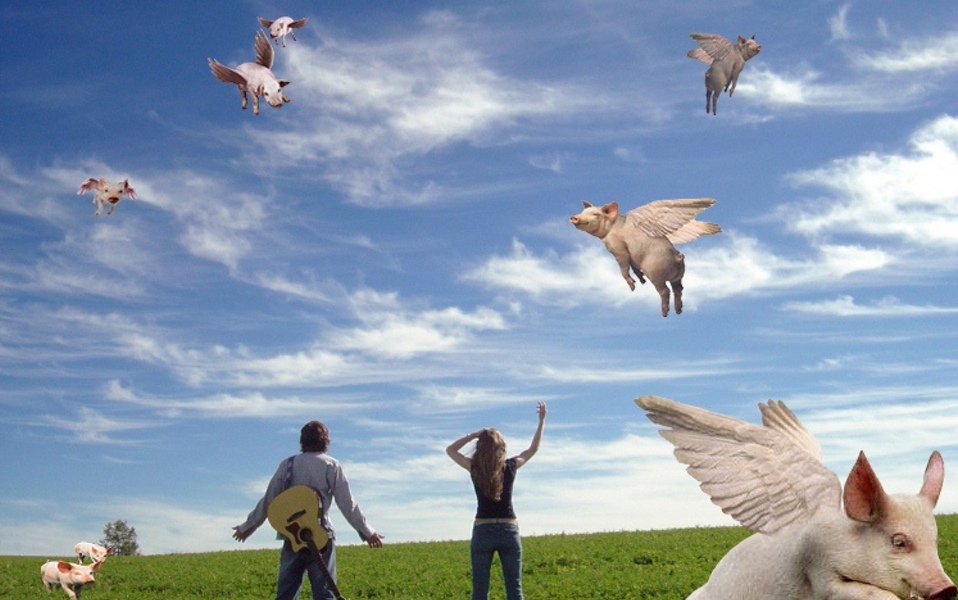 Something truly remarkable happened last week: the state legislature of Brownbackistan fna Kansas passed an income tax increase to begin repairing the fiscal damage to the state caused by Governor Sam Brownback and Tea-Publicans' religious experiment in creating a faith based supply-side "trickle down" utopia in America's heartland. Pigs do fly!
The Kansas City Star reports, Kansas Senate passes tax increases opposed by Gov. Sam Brownback:
Gov. Sam Brownback has a choice to make.
After the Kansas Legislature on Friday approved legislation that would reverse his signature tax cuts, he can veto the bill or let it become law without his signature. He has already said he wouldn't sign it.
"As with all legislation, Governor Brownback will review the bill closely once he receives it," the governor's spokeswoman, Melika Willoughby, said in an email.
The Kansas Senate passed the bill 22-18 Friday morning. Because no amendments were made to the legislation first passed by the House, it heads to the governor's desk.
The bill is projected to raise more than $1 billion over two years by raising income taxes and ending a tax exemption for roughly 330,000 business owners.
Sen. Barbara Bollier, a Mission Hills Republican who voted for the bill, said the governor could get a popularity boost if he lets the legislation take effect.
"I'm not sure his ratings can go any lower," Bollier said. "That clearly isn't going to impact his decision, I don't think. I would say if he does (let the bill become law), his ratings will go up, and if he had the guts to sign the thing, then they really would."