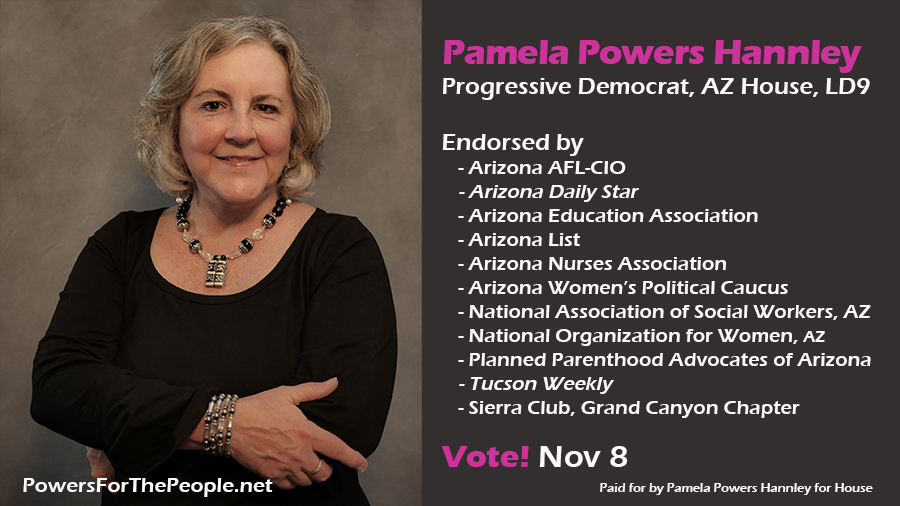 For more than a year now, I have been running for the Legislature to serve Legislative District 9 in the Arizona House.
Along the campaign trail, I have met 1000s of you at community events, like the Hunger Walk, Cyclovia, the Garden District Porch Fest, the Labor Day picnic, the Martin Luther King Jr. Day march, the Peace Fair, Poetry Center activities, and other events.
I've met you at dozens of house parties and coffees with the candidate events.
I've met you at meetings like Democrats of Greater Tucson, the Nucleus Club, the Democratic Party State Committee meetings, and the LD9 meetings.
I've seen your creativity when I stopped at your doorsteps, and I've heard your passion at rallies.
I understand you because I am one of you. I'm a Mom and a Grandma. I worked in a factory, in a laundry, on a landscape crew, and as a waitress. I have climbed the corporate career ladder, and I've been laid off.