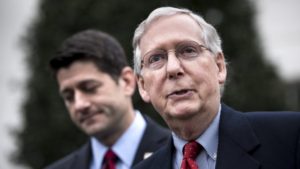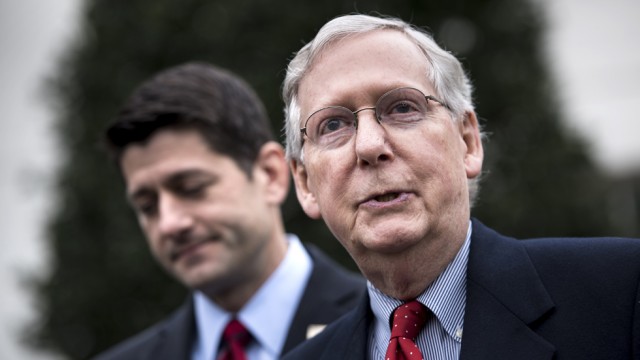 Tea-Publicans have been scheming for their tax cut plans for corporations and their plutocrat campaign donors for years, so it would be fair to assume that they had taken the time to work through all of the tax consequences and to get the language of the bill right.
This assumption would be entirely wrong.
In their haste to pass the GOP tax bill in the Senate last week, which included illegible handwritten changes made in the margins of the bill added at the last minute, Tea-Publicans made a number of mistakes that add up to billions of dollars if not corrected.
You're shocked, I'm sure.
Jordan Weissmann at Slate finds Senate Republicans Made a $289 Billion Mistake in the Handwritten Tax Bill They Passed at 2 a.m. Go Figure.
It appears that Senate Republicans managed to make a $289 billion or so mistake while furiously hand-scribbling edits onto the tax bill they passed in the wee hours of Saturday morning. The problem involves the corporate alternative minimum tax, which the GOP initially planned to repeal, but tossed back into their stew at the last second in order to raise some desperately needed revenue. The AMT is basically a parallel tax code meant to prevent companies from zeroing out their IRS bills. It doesn't allow businesses to take as many tax breaks but, in theory, is also supposed to have a lower rate.
Except not under the Senate bill. When Mitch McConnell & co. revived the AMT, they absentmindedly left it at its current rate of 20 percent, the same as the new, lower rate of the corporate income tax that the bill included. As a result, many companies won't be able to use tax breaks that were supposed to be preserved in the legislation, including the extremely popular credit for research and development costs. Corporate accountants started freaking out about this over the weekend, but the situation reached high farce when a group of lawyers from Davis Polk pointed out that, by leaving the AMT intact, Republicans had essentially undermined their bill's most important changes to the international tax code.