First, the good news …
On a 14-16 vote the Senate killed SB1243 which would have allowed those who have a permit to carry a concealed weapon to bring them in to public buildings. Building operators could maintain that gun-free status only by installing metal detectors and hiring security guards. Senate again kills bill allowing concealed weapons in public buildings: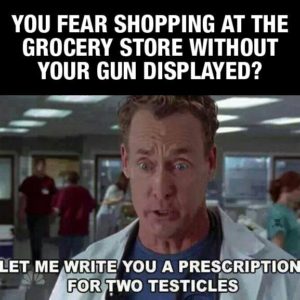 Sen. John Kavanagh, R-Fountain Hills, the sponsor of SB1243, made no comment as the measure went down to defeat for a third year in a row.
Republicans Kate Brophy McGee of Phoenix, Frank Pratt of Casa Grande and Bob Worsley of Mesa joined with Democrats to provide the margin for defeat.
That alleviates the need for Gov. Doug Ducey, who has promoted himself as a supporter of the Second Amendment, to have to decide between the rights of gun owners and cost to governments — including the state — if they decide to install metal detectors and hire guards to keep their buildings free of weapons.