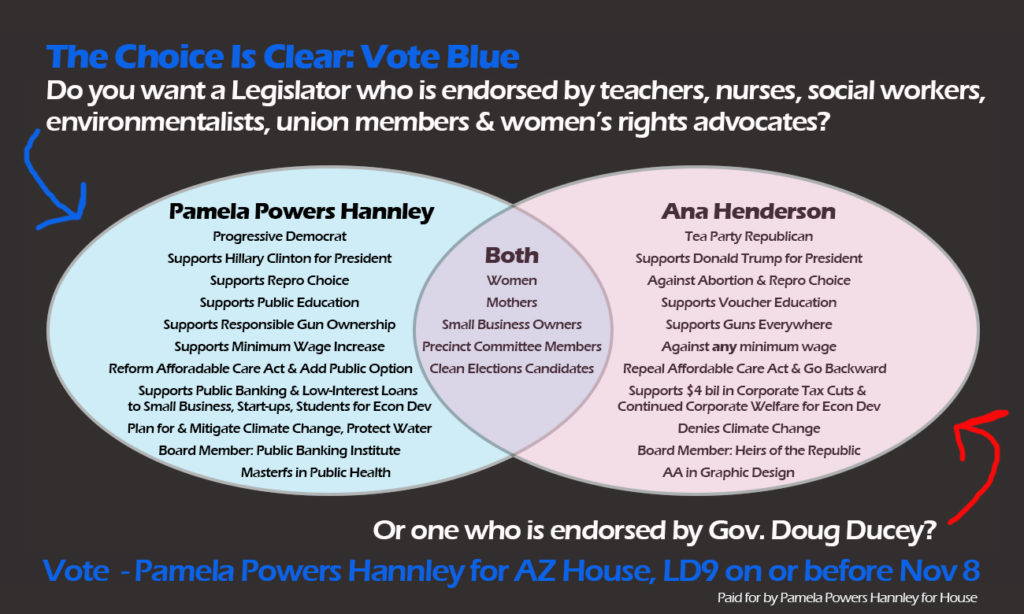 Residents of Legislative District 9 have a clear choice for Arizona House. Two Democrats Rep. Randy Friese and Pamela Powers Hannley are running against Tea Party candidate Ana Henderson.
The Clean Elections debate revealed major differences between Henderson's extreme Tea Party positions and the two Democrats' views.
To simplify your voting decision, I revised my ven diagram comparing where I stand on the issues and where Henderson stands.