The House is scheduled to vote on the GOP "tax cuts for corporations and Plutocrats" bill today. House Is Poised to Pass Tax Bill in Major Step Toward Overhaul: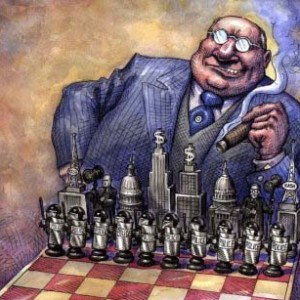 The House tax bill, which passed in the Ways and Means Committee last week, would cut taxes more than $1.4 trillion over 10 years. It cuts the corporate tax rate to 20 percent from 35 percent, collapses the tax brackets to four from seven, switches the United States to an international tax system that is more in line with the rest of the world and scales back many popular deductions, including one for state and local taxes paid.
The House bill appeared on track for passage on Thursday, despite some Republican opposition. If all House members vote and every Democrat opposes the bill, Republican leaders can afford to lose no more than 22 of their members for it to pass.
* * *
The House is expected to begin floor debate at 9 a.m. on Thursday for about two hours. Mr. Trump is expected to make a visit to the Capitol to speak to the Republican conference around 11:30 a.m., according to a congressional aide. A vote is then expected to take place in the early afternoon.
The House GOP tax bill does not include the repeal of the "Obamacare" individual mandate that is in the Senate bill to help ensure passage in the House. This is all just a ruse. There is an explicit understanding that if the Senate can pass its version of the tax bill with repeal of the Obamacare individual mandate, the House will follow suit. Paul Ryan: Senate will have to take lead on scrapping Obamacare individual mandate in the tax bill:
In an interview on CNBC's "Squawk Box," House Speaker Paul Ryan suggested that his members could get behind eliminating Obamacare's individual mandate as part of a tax reform bill. However, he said the House will not do so in the bill it hopes to pass Thursday. Instead, it will wait to address it in a conference committee with the Senate, he said.
* * *
Ryan did not outright say the House would back such a measure, but he noted that his members have voted to repeal the mandate in the past.
"We've had the House votes to do that. We passed our repeal of the individual mandate back in May," the Wisconsin Republican said. "But we never had the votes in the Senate. So what we didn't want to do is make tax reform harder than it already is."
"But it really is whether or not the Senate has the votes for this or not. So, we're seeing what the Senate can do. If the Senate can get it through committee, if they can get it through the floor, then we'll meet them in conference and we'll assess at that time," Ryan added.