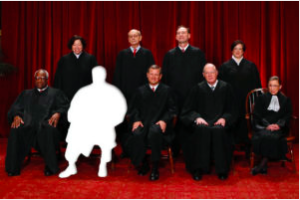 With all the craziness going on in Washington this week, one of the critical stories that got buried in the news was the confirmation hearing for Judge Neil Gorsuch to the U.S. Supreme Court.
This was partly due to the fact that Judge Gorsuch is a good actor and he stuck to the well-rehearsed script by being purposefully vague in his answers about his judicial philosophy.
A classic scripted moment was when he was asked the set-up question whether Donald Trump had asked him if he would overturn Roe v. Wade if appointed to the court. Gorsuch put on his most sincere morally righteous face and said "I would have walked out of the room."
Maybe Judge Gorsuch will be nominated for an Emmy Award this year for best dramatic performance in a television series on C-Span.
The fact is that there are 52 Tea-Publican senators and not one of them is going to vote against Judge Gorsuch. Tea-Publicans purposefully engaged in an unprecedented and unconstitutional blockade of President Obama's nomination of Judge Merrick Merrick Garland to the Supreme Court, even before they knew the nominee, in order to steal this seat on the Supreme Court. They fully intend to complete their crime against democracy.