Democrats have forced seven votes in as many weeks on the House floor on resolutions calling for Donald Trump's tax returns, all of which were defeated along party lines. An eighth vote failed this week. House GOP rebuffs bill to release Trump tax returns and visitor logs.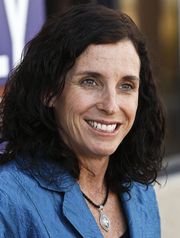 Our Arizona House GOP delegation, including the local media's invention of the mythical moderate Republican Rep. Martha McSally, have consistently voted to maintain the Trump swamp of conflicts of interest and corruption by rejecting any transparency and public disclosure.
The Arizona Daily Star reports, Capitol link: How members of Congress from Arizona voted on major issues:
Disclosure of Trump Tax Returns: The House on April 26 blocked, 234-191, a parliamentary attempt by Democrats to force floor debate on a bill now in committee that would require presidents and major-party presidential candidates to disclose their tax returns for the preceding three years. A yes vote was to quash the Democratic bid for disclosure. (H Res 275)
Yes: McSally, Gosar, Biggs, Schweikert, Franks
No: O'Halleran, Grijalva, Gallego, Sinema
Congressional Oversight of President Trump: Voting 230-193, the House on April 27 blocked a Democratic bid for floor debate on a measure now in committee that would start congressional oversight of ethics and conflict-of-interest issues involving President Trump, in areas ranging from the public disclosure of official visitor logs to overlaps between the president's business holdings and official acts. A yes vote was to quash the Democratic measure during debate on H Res 280.
Yes: McSally, Gosar, Biggs, Schweikert, Franks
No: O'Halleran, Grijalva, Gallego, Sinema