There were two key paragraphs in the Washington Post's report from last Friday. Russia probe reaches current White House official, people familiar with the case say: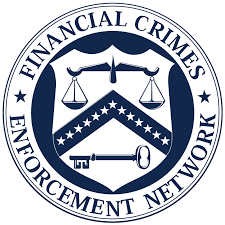 Although the case began quietly last July as an effort to determine whether any Trump associates coordinated with Russian operatives to meddle in the presidential election campaign, the investigative work now being done by the FBI also includes determining whether any financial crimes were committed by people close to the president. The people familiar with the matter said the probe has sharpened into something more fraught for the White House, the FBI and the Justice Department — particularly because of the public steps investigators know they now need to take, the people said.
And:
While there has been a loud public debate in recent days over the question of whether the president might have attempted to obstruct justice in his private dealings with Comey, whom Trump fired last week, people familiar with the matter said investigators on the case are more focused on Russian influence operations and possible financial crimes.
As I said, "This would explain passing references to the Treasury Department in recent reporting. This likely involves the Financial Crimes Enforcement Network, or FinCEN."
The Treasury Department and FinCEN are now in the news this week. CNN reports, Warner: Treasury has not fully responded to Senate Intel requests:
Sen. Mark Warner, the vice chairman of the Senate intelligence committee, said Tuesday that the Treasury Department has not fully complied with his committee's requests for documents relevant to its probe into Russian meddling in the US election.
Likewise, Democrats on the House Financial Services Committee sent a letter on Tuesday to Treasury Secretary Steven Mnuchin requesting records of Trump businesses and any connections to Russia by June 2.