Our Representative Martha McSally continues to stand by her man Donald Trump, and has adopted his socioparthy for lying about taxes.
The Arizona Daily Star published a report that is no doubt stenography from a McSally press release, wherein the only "news" made is that McSally supports Trump's tax plan (which is actually an outline that has not yet been written into a bill). McSally: Trump's tax proposal would help local businesses, middle class: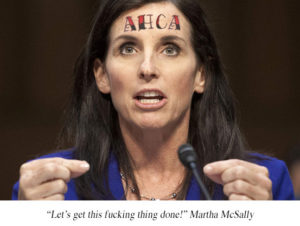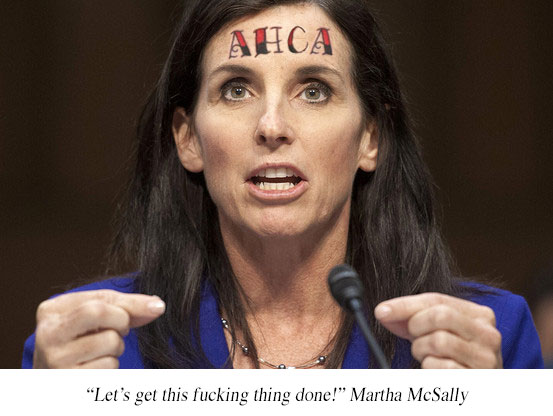 U.S. Rep. Martha McSally signaled her support Tuesday for President Trump's tax proposal, saying it represents a once-in-a-generation opportunity to simplify the country's tax codes.
But … she stressed the proposal is still in the most nascent of stages as lawmakers wrestle with core concepts.
So once again McSally supports a bill not even knowing what is in it because the GOP leadership has only one issue that truly matters to it and to its campaign donors, massive tax cuts for their Plutocrat masters. "Let's get thisfucking thing done!"
She outlined her goals for tax reform, saying she wants to help the middle class with tax cuts, help small businesses grow, simplify the entire tax code and reset the tax code so that the United States can compete globally for new and growing businesses.
Well, this may be her goals, but they are not the goals of the GOP leadership nor her man, Donald Trump. The tax proposals discussed to date would achieve none of McSally's asserted goals. So by supporting this "nascent" bill that would not accomplish anything she claims to want, McSally's actual goals must be something else, i.e., being a loyal servant to her Plutocrat masters who contribute big bucks to her campaign.