Democracy is said to be in decline around the world. According to a report by Freedom House, only 45% of the world's countries are considered to be fully free and the percentage is trending downward. The volatile situation in Afghanistan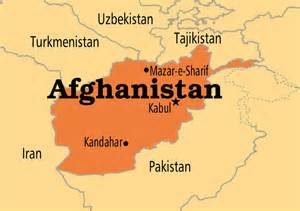 is proof that a functioning democracy is a tough thing to create. The invasion by U.S. and NATO forces in December 2001 quickly drove the Taliban and their al-Qaida allies from power. After more than 15 years of nation building effort by NATO, the UN reported that almost 3,500 civilians were killed and 7,900 injured in the Afghan conflict during 2016. It was the highest number of civilian casualties since the UN began keeping records in 2009.
The American plan to replace Taliban rule with a democratically elected government ran into many problems. The flood of foreign cash that followed the demise of the Taliban regime in 2001 often undermined the new government or was wasted on uncoordinated projects. Well-meaning foreign aid agencies paid salaries 20 times higher than the Afghan civil service pay rate, many Afghan officials quit and went to work for the external agencies. As fighting the Taliban insurgency continues, NATO forces have dropped from a peak of 132,000 in 2011 to approximately 13,000 today. The U.S. and NATO mission in Afghanistan is estimated to have cost nearly $1 trillion between 2001 and 2014.