The Political Calendar is posted on Sundays. Please send us notice of your political events prior to the Sunday before your event (7 days would be most helpful). See the calendar icon in the right-hand column of the blog page for easy access to the calendar.
Send notices of your events to blogforarizona@gmail.com.
Note: For Event Notices and Fliers, click on the "Calendar" button in the menu options above.
Political Calendar for the Week of August 13, 2017:
Monday, August 14, Noon: Democrats of Greater Tucson luncheon, Dragon's View Restaurant (400 N. Bonita, South of St. Mary's Road between the Freeway and Grande Avenue, turn South at Furr's Cafeteria). New price: buffet lunch is $10.00 cash, $12 credit; just a drink is $3.50. Featured speaker is Mark Clark from Pima Council on Aging. Next Week: Domingo DeGrazia, candidate for LD 10 House.
#DontTreadOnAz Statewide Day of Action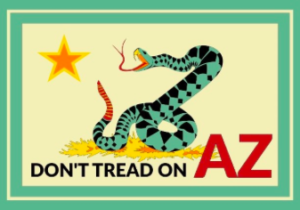 Monday, August 14, 4:00 p.m.: #DontTreadOnAz statewide day of action,  from 4:00 p.m. to 6:00 p.m. at all of the congressional district offices throughout Arizona. In districts with progressive representatives, we will gather to show our support for their positive leadership. In districts with conservative representatives, we will gather to show our opposition to their hateful and harmful actions.  Our call to action is "Don't Tread on AZ"!  We are tired of having the mantle of patriotism, liberty and freedom being used by the right to invalidate our attempts to provide protections to the most vulnerable among us.  Our healthcare, education, human rights, and environment, and are not up for debate.Please visit the website below for a list of event locations, click on your city, and RSVP in Facebook: https://AZResist.org/DontTreadOnAZ/ (Más Detalles En Español). Please also share this event with your organization's members, your Facebook and Twitter followers, and your neighbors, family, and friends.  This is an opportunity for progressive communities throughout the state to stand together in unity and solidarity.  Bring your signs, bring your letters, bring your voice!