This is not your father's GOP. The carcass of the Republican Party has been hollowed-out by the parasitic radical extremist fringe elements of the far-right. These are the "double high authoritarians" that John Dean warned about in his 2006 book, Conservatives Without Conscience. See Michael Bryan's 2006 book review, John W. Dean, "Conservatives Without Conscience".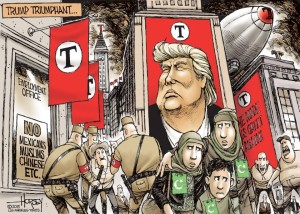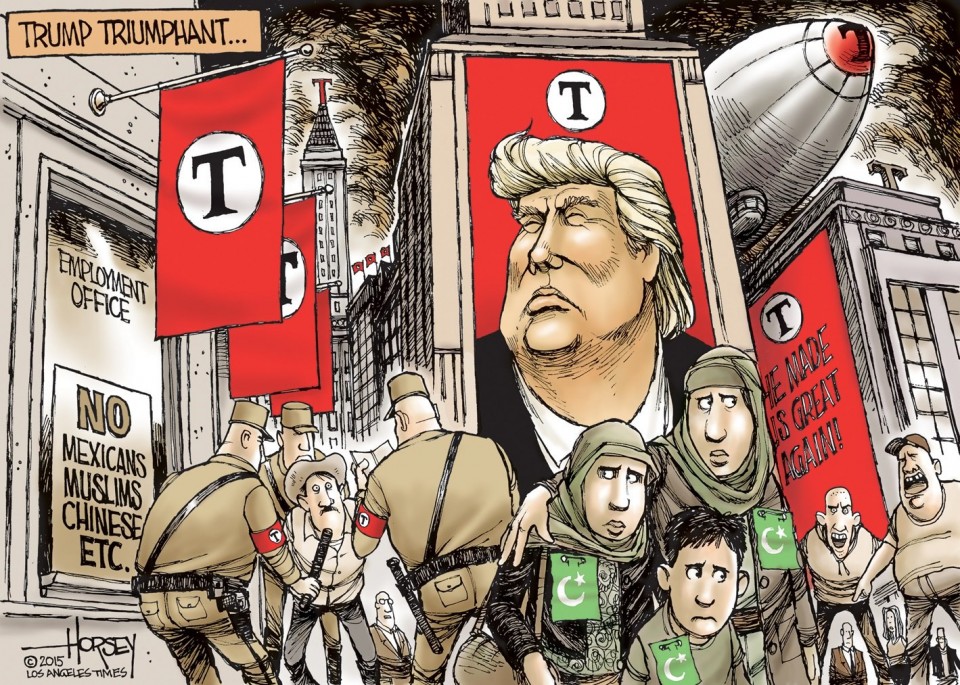 They have now coalesced around a demagogue, a professional grifter and con man given to conspiracy theories and appealing to the worst human instincts: racism, bigotry and fear of others and the unknown. Add white nationalism, fundamentalism and political party tribalism, and it forms a toxic brew.
Supporters of Donald Trump are willing to allow him to fulfill his dream of becoming an authoritarian despot, like his pal Vladimir Putin, and rejecting American democracy in favor of "Dear Leader," according to two new polls taken this week.
Laurie Roberts writes at the Arizona Republic, Would Trump supporters really nix free speech and democracy?
Just how far are Republicans willing to go in their support of President Donald Trump?
Pretty darn far, it seems. Scary far.
They actually believe Trump's spiel
According to a recent academic survey of 650 Americans who identify with or lean toward the Republican Party, nearly half (47 percent) say Trump won the popular vote in 2016. Sixty eight percent believe that millions of illegal immigrants voted.
Meanwhile, 52 percent said they would support postponing the 2020 election if Trump said it needed to be delayed until the country can make sure that only eligible American citizens are voting.