Last month after the U.S. Attorney's office for the Southern District of New York executed search warrants against the homes and offices of Michael Cohen, negotiations between the White House and the Special Counsel for an interview of President Trump reportedly broke down (pro tip: this is all kabuki theater, Trump's lawyers have absolutely no intention of ever allowing their client whom they know to be a pathological liar to ever sit for an interview, or to testify; Trump will "take the Fifth" in the end).
It was widely reported at the time that the Special Counsel could wrap up the obstruction of justice phase of the investigation "as early as May or as late as July." Trump, Mueller teams prepare to move forward without presidential interview.
On Sunday, Rudy Giuliani, Trump's "TV lawyer," asserted that Mueller Hopes Obstruction Inquiry Into Trump May Wrap Up by Sept. 1: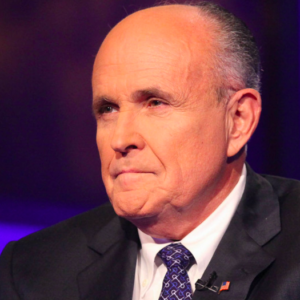 Mr. Giuliani said that the office of the special counsel, Robert S. Mueller III, shared its timeline about two weeks ago amid negotiations over whether Mr. Trump will be questioned by investigators, adding that Mr. Mueller's office said that the date was contingent on Mr. Trump's sitting for an interview. A spokesman for the special counsel's office declined to comment.
Giuliani has made a number of claims recently about what the Special Counsel has allegedly told him which I find suspect, and which has not been verified by the Special Counsel. For all we know, this shyster lawyer is just making up shit.