There has been much reporting this past week about a GOP civil war. But this is really a civil war between the wealthy Plutocrat donors of the GOP over which one of them will control the party. It is a case study in how money — especially dark money — has corrupted our political system. This is what the Supreme Court decision in Citizens United and its progeny have wrought.
Stephen Bannon of Breibart News,and two of his longtime benefactors, Robert and Rebekah Mercer, are putting together a political coalition designed to ensure that the victory of a Republican insurgent in the Alabama senate primary this past week was just the beginning of the surprises that await the party establishment. The New York Times reports,  Alabama Victory Provides Blueprint for New Bannon Alliance: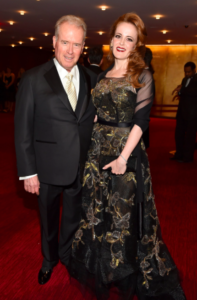 Mr. Bannon brings to the effort the political and promotional skills he showed as President Trump's chief strategist and advocate for populist stances on issues like immigration and trade. His benefactors, the billionaire hedge fund investor Robert Mercer and his daughter Rebekah Mercer, bring wealth and their own proven anti-establishment streak.
The obstacles Mr. Bannon and the Mercers face are formidable: the well-funded resistance of mainstream Republicans; a shortage of viable anti-establishment candidates like Roy Moore, the victor in Tuesday's Alabama Republican Senate primary; an absence of political infrastructure for supporting them; and their own reputations for not always following through on big political plans.
But the Bannon-Mercer alliance is likely to be a potent factor in widening the divisions laid bare by the Alabama race and the intraparty battles that have crippled the Republican agenda in Congress. It could put Mr. Bannon and the Mercers on a collision course with not just the Republican establishment but with other donor-driven political organizations, including the one built by the billionaire brothers Charles G. and David H. Koch — and potentially with Mr. Trump.