Scientists, and those who just love scientific method, will march on Washington, D.C. (and hundreds of satellite marches around the globe) this Saturday in support of scientific research and scientific-based public policy decision making. The March for Science, explained: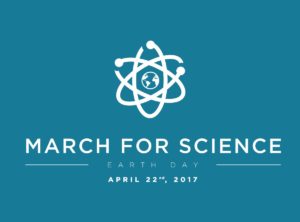 Inspired by the success of the January 21 Women's March on Washington, the March for Science will celebrate the scientific method and advocate for evidence-based decision-making in all levels of government. Though the event's website doesn't explicitly mention Trump, it's a protest of his administration's policies, including his proposal to cut billions in funding for scientific research.
The march is likely to draw a lively crowd — and the nerdiest protest signs you can imagine. Here's what you need to know about it.
What will happen at the March for Science?
On April 22, science-friendly individuals will gather on the National Mall, and in dozens of satellite marches across the United States and even around the globe. The Earth Day Network — the nonprofit that organizes Earth Day events every year — has taken the lead on programming for the march.
The main event will be co-hosted by Questlove (of the Roots and The Tonight Show) and Derek Muller (who runs a popular science YouTube channel). Jon Batiste and Stay Human (the band for Stephen Colbert's Late Show) will serve as the house band.