The NewYorker has a deep-dive lengthy investigative report by Adam Davidson into Donald Trump's Worst Deal: The President helped build a hotel in Azerbaijan that appears to be a corrupt operation engineered by oligarchs tied to Iran's Revolutionary Guard (excerpts):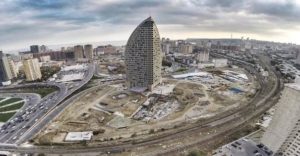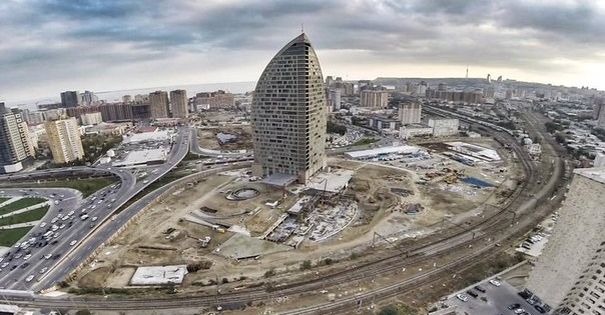 The building, a five-star hotel and residence called the Trump International Hotel & Tower Baku, has never opened, though from the road it looks ready to welcome the public.
* * *
The more time I spent in the neighborhood, the more I wondered how the hotel could have been imagined as a viable business. The development was conceived, in 2008, as a high-end apartment building. In 2012, after Donald Trump's company, the Trump Organization, signed multiple contracts with the Azerbaijani developers behind the project, plans were made to transform the tower into an "ultra-luxury property." . . . For an expensive hotel, the Trump Tower Baku is in an oddly unglamorous location: the underdeveloped eastern end of downtown, which is dominated by train tracks and is miles from the main business district, on the west side of the city. Across the street from the hotel is a discount shopping center; the area is filled with narrow, dingy shops and hookah bars. Other hotels nearby are low-budget options: at the AYF Palace, most rooms are forty-two dollars a night. There are no upscale restaurants or shops. Any guests of the Trump Tower Baku would likely feel marooned.
The timing of the project was also curious. By 2014, when the Trump Organization publicly announced that it was helping to turn the tower into a hotel, a construction boom in Baku had ended, and the occupancy rate for luxury hotels in the city hovered around thirty-five per cent. Jan deRoos, of Cornell University, who is an expert in hotel finance, told me that the developer of a five-star hotel typically must demonstrate that the project will maintain an average occupancy rate of at least sixty per cent for ten years.