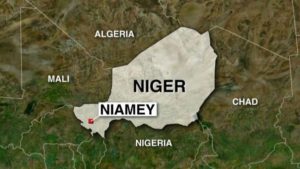 When four Americans, including Ambassador Christopher Stevens, were killed at the American consulate in Benghazi, Libya on September 11, 2012, Republicans moved quickly to politicize their deaths and to pin blame on President Barack Obama and Secretary of State Hillary Clinton. Republican presidential nominee Mitt Romney accused the Obama administration only hours  after the incident in Benghazi of sympathizing with the attackers.
Republicans also accused National Security Advisor Susan Rice of misleading the public by saying on CBS' Face the Nation and ABC's This Week that the attack was a direct result of a "heinous and offensive video," and was spontaneous, not a preplanned terrorist attack.
Congressional Republicans subsequently conducted seven congressional committee investigations and issued nine reports into the attack on the American consulate in Benghazi. The final probe lasted more than two years and cost more than $7 million, as GOP lawmakers hoped to find misconduct by Obama, or more significantly Secretary Clinton. Those inquiries came up empty, but served Republican's desired purpose of smearing Obama, Clinton and Rice within the epistemic closure of the conservative media entertainment complex feedback loop.
The Benghazi conspiracy theory, in a nutshell, was that: (1) the Obama administration prematurely claimed victory against al Qaida terrorist groups in Libya; (2) there was an intelligence failure that left U.S. diplomatic personnel vulnerable, and (4) the U.S. military was not in position to conduct a rescue operation.  (5) Republicans, of course, politicized the incident accusing the Obama administration of lying about what happened and what went wrong.