I have previously explained how the conservative media entertainment complex and the Trump administration are amplifying "active measures" (propaganda) practiced by the Russians. The conservative media entertainment complex is an ancillary to Russian 'active measures' propaganda.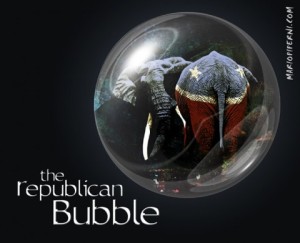 There has been a coordinated effort between our Twitter-troll-in-chief and Rupert Murdoch's Wall Street Journal and GOPropaganda network FAUX News (aka Trump TV) in recent weeks to fabricate a fantastical alternate universe reality in which "President Hillary Clinton" colluded with the Russians and she and James Comey and Robert Mueller all must be prosecuted — for something. This is best exemplified by Trump's Minister of GOPropganda at Trump TV, Sean Hannity, and Trump's close friend "judge"Jeanine Pirro. See, The Fox News-Murdoch effect: Mueller must resign! Or be fired!, and The GOP strategy on the Russia scandal: 'No puppet. You're the puppet.'
While most observers argue this is an attempt to distract, divert and to mislead the public from the Russia investigation (it is), Greg Sargent explains that it is much more nefarious than this. Trump and his allies are laying the groundwork for a Saturday Night Massacre:
Let's be clear on what's happening in our politics right now. President Trump and his media allies are currently creating a vast, multi-tentacled, largely-fictional alternate media reality that casts large swaths of our government as irredeemably corrupt — with the explicitly declared purpose of laying the rationale for Trump to pardon his close associates or shut down the Russia probe, should he deem either necessary.
We often hear that Trump and his allies are trying to "distract" from special counsel Robert S. Mueller III's intensifying investigation. That's true, but this characterization inadequately casts this in terms ordinarily applied to conventional politics. Instead, Trump's trafficking in this stuff should be seen as another sign of his fundamental unfitness to serve as president. Similar efforts by his media allies [e.g., Stepehen Bannon at Breitbart] should be labeled as a deliberate effort to goad Trump into sliding into full-blown authoritarianism, and to provide the air cover for him if he does do so.