Evil GOP bastard Mitch McConnell has scheduled a vote on Tuesday in his last ditch strategy to repeal Obamacare: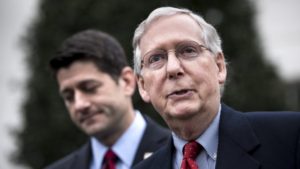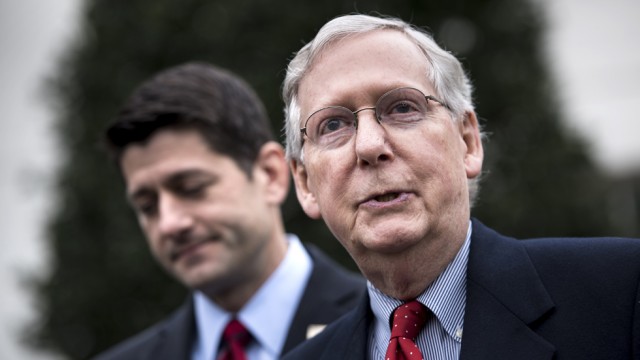 Talking is no longer working. It's time to vote.
Senate Majority Leader Mitch McConnell is taking the rare step of forcing his members to take a tough vote on an Obamacare repeal bill, H.R. 1628 (115), that is on track to fail, making them own their votes.
Senior Senate Republicans believe the high-profile vote expected Tuesday — followed by conservative backlash over the GOP's failure to fulfill its seven-year campaign pledge — might provoke enough heat from the base to bring senators back to the negotiating table.
It seems like a long shot. But McConnell may be playing the long game — making his members walk the plank not as an act of desperation but as part of a strategy that just might work. He's used it before to get what he wants.
* * *
If the strategy doesn't bring senators back to the table, the vote could demarcate a decisive end to at least the public Obamacare repeal debate for some time. That would allow the Senate, which has already spent two months trying to dismantle and replace the health law, to move on and notch some legislative wins [or not]. Many are more than ready to turn to other priorities, like tax reform.
Still, holding a doomed vote is unusual for McConnell, who typically goes to great lengths to protect his members from politically difficult votes.
"Everybody has to be held personally accountable," said Sen. John Cornyn (R-Texas), who has been furiously whipping the repeal effort. "Everybody is a good enough politician that if they've got a reason to justify their vote, they'll be able to sell that."
The vote Tuesday will be to start debate on Obamacare repeal. But it is unclear as of now which bill would serve as the actual policy — an extremely unusual move. McConnell said earlier this week the Senate would vote on a repeat of a 2015 bill that repealed much of the health care law. Since then, senators have floated the idea of voting on multiple options, including repeal, the Senate's repeal-and-replace measure or a combination of these and other policies.
That would be moot if the Senate doesn't even vote to start debate.