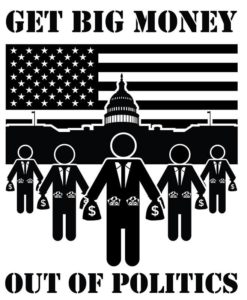 What is Clean Elections all about? Why would anyone choose to run for office using Arizona's Clean Elections system– rather than run a "traditional" political campaign fueled by as much cash as you can rake in? How does the Clean Elections system work? What are the advantages and disadvantages to running a publicly funded campaign vs a privately funded campaign?
Please join former Arizona Senate Minority Leader Phil Lopes and I at the PDA Tucson Clean Elections Forum, Thursday, Nov. 16 at 6:30 p.m. at the Ward 6 office (Facebook event here.) Phil ran clean and won every election. I ran clean and won in 2016, and my 2018 re-election campaign is also a clean campaign.
If you think that big-money politics and special interests are destroying our democracy, come on down and learn about Clean Elections. Have you been toying with the idea of running for office but can't stand the idea of making hundreds of fundraising phone calls to raise the cash the consultants say you need?
Clean Elections is a grassroots system of organizing and funding a political campaign; it was created by the Citizens Initiative process.