In an earlier post, House Intelligence Committee releases controversial Nunes Memo – and an analysis that destroys it, I included a link to an analysis by Asha Rangappa, a former FBI agent who has been through the process of obtaining these kinds of warrants under the Foreign Surveillance Intelligence Act (FISA), written before the release of the Nunes Memo. Five Questions the Nunes Memo Better Answer.
Asha Rangappa has updated her analysis in an op-ed at the Washington Post after the Nunes Memo has been released. Devin Nunes tried to discredit the FBI. Instead, he proved it's onto something.
The point of the memo written by House Intelligence Committee Chairman Devin Nunes (R-Calif.) and released Friday afternoon was supposed to be to expose corruption at the highest levels of the FBI. But what the memo actually did — albeit surely not intentionally — was exactly the opposite. In a brief 3½ pages, Nunes managed to confirm that the investigation into the Trump campaign's possible ties with Russia has a very solid basis and that special counsel Robert S. Mueller III must keep looking into the case.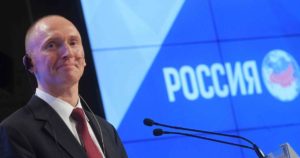 As a former special agent for the FBI working on counterintelligence, I used to obtain Foreign Intelligence Surveillance Act warrants, so I'm familiar with the procedures Nunes implies the FBI abused in this case. To initiate surveillance on former Trump foreign policy adviser Carter Page in October 2016, the government would have had to demonstrate that Page was "knowingly engaging in clandestine intelligence gathering activities for or on behalf of" Russia. Importantly, the "knowingly" requirement applies only to "U.S. persons" such as Page, not to foreign nationals — which means the government had a slightly higher burden in his case. It takes months and even years to obtain enough relevant evidence for a FISA application, which can include details from physical surveillance, phone and financial records, items recovered from the target's trash and intelligence obtained from other sources. So the FISA application would probably have outlined the bureau's efforts going all the way back to 2013, when Page was approached by the FBI, which warned him, based on recordings of Russian intelligence officers, that he was being targeted for recruitment as a Russian spy. (That same year, Page also reportedly wrote in a letter to an academic publisher that he was an "informal advisor to the staff of the Kremlin.") In counterintelligence investigations, this kind of interview would have been intended to "neutralize" the Russians: The idea is that anyone who was being unwittingly developed as a spy, as Page appeared to be, would be dismayed to realize what was happening and would immediately cease further contact with their intelligence contacts.