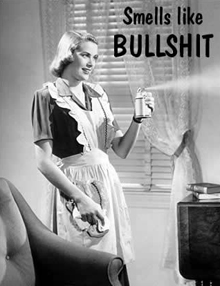 I have said from the beginning the White House cover story that Gen. Michael Flynn was fired for "misleading" Trump transition team chairman Vice President Mike Pence about his contacts with Russia and his being an undisclosed foreign lobbyist for Turkey smelled to high heaven of bullshit.
Then acting attorney general Sally Yates notified White House counsel that Flynn was under investigation by the FBI, and the White House did nothing for 18 days. It only became an issue after the Washington Post reported the story. If not reported by the media, Flynn would still be in his job.
Now we learn that the Trump transition team was informed by Gen. Michael Flynn himself that he was under investigation by the FBI even before Donald Trump named him as his mational securty adviser.
There is no credible scenario in which Vice President Mike Pence,  the Trump transition team chairman, was not also fully apprised of the facts by Trump transition team lawyers. Both Trump and Pence knowingly hired a man they knew was under investigation by the FBI and was compromised by his foreign entanglements. Mike Pence has some splainin' to do under oath.
The New York Times reports that the Trump Team Knew Flynn Was Under Investigation Before He Came to White House:
Michael T. Flynn told President Trump's transition team weeks before the inauguration that he was under federal investigation for secretly working as a paid lobbyist for Turkey during the campaign, according to two people familiar with the case.
Despite this warning, which came about a month after the Justice Department notified Mr. Flynn of the inquiry, Mr. Trump made Mr. Flynn his national security adviser. The job gave Mr. Flynn access to the president and nearly every secret held by American intelligence agencies.
Mr. Flynn's disclosure, on Jan. 4, was first made to the transition team's chief lawyer, Donald F. McGahn II, who is now the White House counsel. That conversation, and another one two days later between Mr. Flynn's lawyer and transition lawyers, shows that the Trump team knew about the investigation of Mr. Flynn far earlier than has been previously reported.