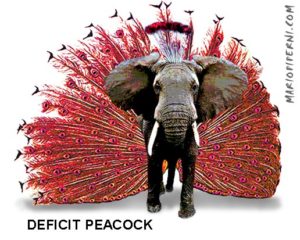 In the end, there was not a single Tea-Publican in the Senate to display courage and conviction of principles to vote against this abomination of a GOP tax bill finaced by $1.5 trillion in debt that future generations will pay. They all failed their "Profiles in Courage" moment.
The GOP's plutocrat campaign donors and corporate masters demanded a tax cut they did not need and these lickspittle servants of the oligarchy kissed their feet and said  "yes master, your wish is my command."
In the wee hours of Wednesday morning when decent people were asleep, the Republican Tax Bill Passed the Senate in a 51-48 Vote:
Republicans took a critical step toward notching their first significant legislative victory since assuming full political control, as the House and Senate voted along party lines on Tuesday and into early Wednesday to pass the most sweeping rewrite of the tax code in decades.
The $1.5 trillion tax bill, which is expected to head to President Trump's desk in the coming days, will have broad effects on the economy, making deep and lasting cuts to corporate taxes as well as temporarily lowering individual taxes.