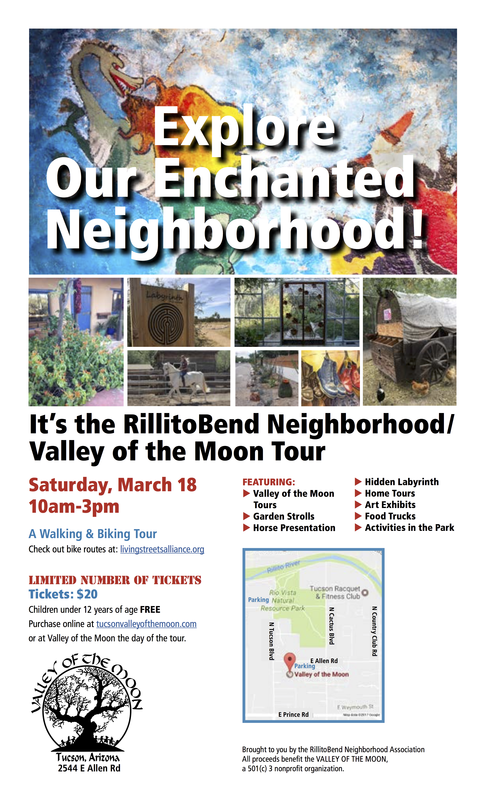 "Coming this Saturday Tucson's historic RillitoBend Neighborhood Association is holding its first ever walking/biking neighborhood tour to raise money to support Valley of the Moon.
This event will take explorers on a journey through the century old neighborhood surrounding Valley of the Moon: RillitoBend. Tour goers will visit homes, gardens, a hidden labyrinth, horse properties, art exhibits and, of course, Valley of the Moon.
Way back when Valley of the Moon's story started in 1923 the nearest paved road was miles away and there were only a handful of ranches in the area. Today the neighborhood is a delightful mix of historic and modern with a totally unique character. Community is one of Valley of the Moon's core values and this neighborhood is a great example of community done right.