1968 was a most awful, horrible, tragic year that left its events forever seared in my memories. I can still recall those events as if they occurred only yesterday. The sense of shock, loss and grief are revived and felt anew on days like today.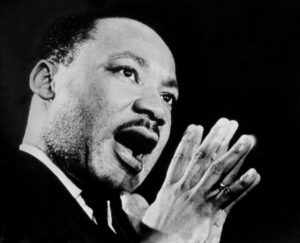 On April 3, 1968, the Reverend Dr. Martin Luther King, Jr. delivered his last speech in Memphis, Tennessee, his now famous I've Been to the Mountaintop speech, in which Dr. King recalled a previous assassination attempt on his life that almost took his life, and the current threats to his life for coming to Memphis in support of a sanitation workers strike. His closing remarks proved to be prophetic:
Well, I don't know what will happen now. We've got some difficult days ahead. But it really doesn't matter with me now, because I've been to the mountaintop.

And I don't mind.

Like anybody, I would like to live a long life. Longevity has its place. But I'm not concerned about that now. I just want to do God's will. And He's allowed me to go up to the mountain. And I've looked over. And I've seen the Promised Land. I may not get there with you. But I want you to know tonight, that we, as a people, will get to the promised land!

And so I'm happy, tonight.

I'm not worried about anything.

I'm not fearing any man!

Mine eyes have seen the glory of the coming of the Lord!!
At 6:01 p.m. on April 4, 1968, Dr. King was assassinated on the steps of his motel room at the Lorraine Motel in Memphis, Tennessee. The "breaking news" reports of his assassination on the network television news resulted in angry riots breaking out in American cities across the country.