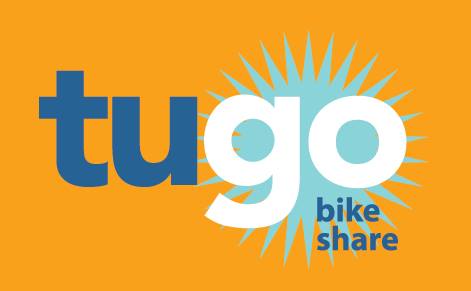 Where do you want Tugo?
"Tucson's Tugo Bike Share system will launch on Friday, November 17, with an event that formally kicks off at 12:30 p.m.  Event will be at Catalina Park, 941 N. 4th Avenue (south of Speedway Blvd.)
The launch event will be emceed by Tucson Mayor Jonathan Rothschild, who is scheduled to speak at 12:30 p.m.
Immediately after the speakers' remarks, dozens of cyclists, including Mayor Rothschild, will ride Tugo bikes from Catalina Park to various docking stations, and the system will be open to the public."
Photo of  Tugo yellow bike below.