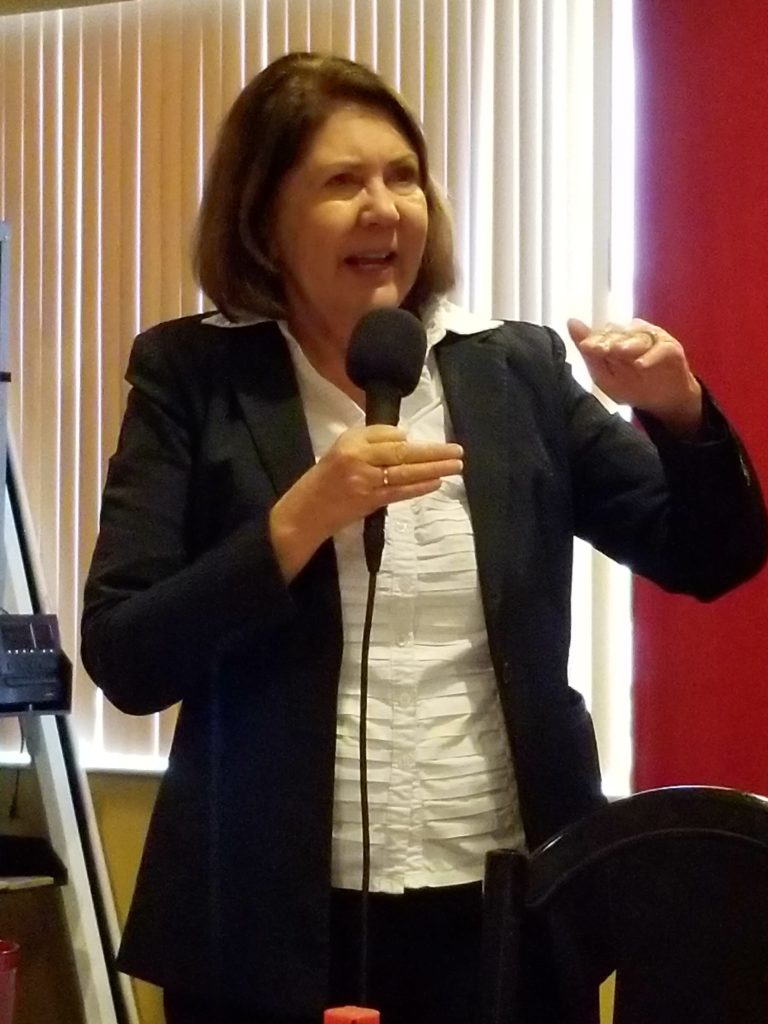 Vowing to take on the Republican leadership over unfair tax reform, trashing the environment, and sabotaging education, Congressional candidate Ann Kirkpatrick said it's time for a Democrat to represent Tucson in Washington.
She got a warm welcome at the Democrats of Greater Tucson meeting on Monday.
"My focus is on holding (House majority leader) Paul Ryan accountable," she said. "He is complicit. We have a slight chance of taking back the majority in the House, and we could be a check on Trump and hold him responsible."
Kirkpatrick is considered the favorite by national news outlets in the crowded Democratic race to take back Congressional District 2. "Hillary won by 5 points in this district, and it should be a Democratic seat," she said. The Democratic Congressional Campaign Committee named Kirkpatrick in its Red to Blue program, which highlights strong Democratic candidates and opens doors to donors.
Kirkpatrick has the endorsement of former Congresswoman Gabby Giffords, Rep. Ruben Gallego, EMILY's List and End Citizens United.
Continue reading →