There is slightly less than two weeks for the Outlaw Dirty Money initiative to collect enough signature to qualify for the ballot in November. If any of you slackers have not yet signed the petition, you need to do it now! Turn in your petitions.
Terry Goddard and Vernon Parker write at the Arizona Daily Sun, Guest Column: We can't get rid of dirty money unless it makes the ballot: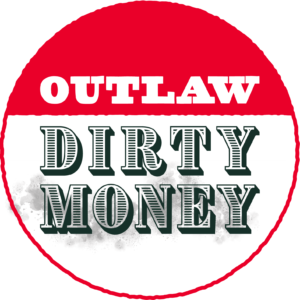 We are in the crucial final days of an effort to give voters the opportunity to clean house when it comes to dirty political spending. The people of Arizona should have the right to know the real source of all money spent to influence our vote.
Right now petitions are being circulated to get the "Stop Political Dirty Money Amendment" on the November ballot. If voters approve, the measure would amend the Arizona constitution to require public disclosure of any contributor who spends $2,500 or more to influence an election during a two-year cycle, even if that contribution was passed through a third-party organization.
For a state with so much sunshine, we seem to be in the dark when it comes to transparency in political spending. Anonymous political spending has tainted politics in Arizona and allowed deep pocket donors to influence our elections while hiding their involvement. No matter who is doing it, on the right or on the left, it's wrong.
Whether you call it Dark Money or Dirty Money, most Arizonans agree it needs to go away. But, our measure to make election spending more transparent won't make it to the ballot box without the signatures of 225,000 Arizona voters by July 5th. We are on track to meet that number if lots of work gets done in these final weeks. We are just asking for the opportunity to put this before the voters in November. There's information available about the initiative and where to sign petitions at www.OutlawDirtyMoney.com.