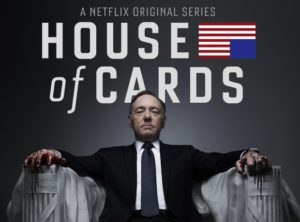 It looks as if we have a House of Cards power struggle going on inside Trumpland between Crown Prince Jared Kushner and Trump's "America First" white nationalist bomb thrower, Stephen Bannon.
Guess who is going to win this fight.
The New York Times reports today, In Battle for Trump's Heart and Mind, It's Bannon vs. Kushner (snippet):
The schism within Mr. Trump's perpetually fractious White House has grown in recent weeks, fueled by personality, ideology and ambition. At its core are Mr. Bannon, the edgy, nationalist bomb-thrower suddenly in the seat of power, and Mr. Kushner, the polished, boyish-looking scion of New Jersey and New York real estate. Even as Mr. Kushner's portfolio of responsibilities has been expanding, Mr. Bannon's in recent days has shrunk with the loss of a national security post.