Tea-Publican state lawmakers are plotting with outside groups (read "Kochtopus" and Betsy DeVos) on a plan that could knock Proposition 305 off the November ballot before voters can decide the fate of Arizona's expanded school-voucher program (vouchers on steroids bill). Will Arizona Republicans 'repeal and replace' voucher expansion to thwart referendum?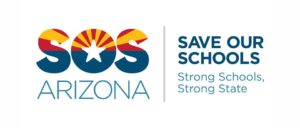 The goal is to repeal last year's legislation that expanded the ESA program to all 1.1 million public-school students and replace it with legislation intended to address criticisms of the expansion, according to more than a half-dozen people familiar with the wide-ranging discussions.
Sen. Bob Worsley, a Republican from Mesa (a mythical moderate Republican), has talked in broad terms over the past week with lawmakers and outside groups about new Empowerment Scholarship Account legislation but did not offer specific details to The Arizona Republic.
The "repeal and replace" idea would circumvent Arizona's referendum process, which allows voters to try to veto a law if they gather sufficient signatures to place it on the ballot.