The Senate Intelligence Committee's leaders said Wednesday they believed that the intelligence community's 2017 assessment of election meddling was correct, breaking with Midnight Run Devin Nunes and compromised Republicans on the House Intelligence Committee who questioned the conclusion that the Russians were trying to help President Donald Trump get elected.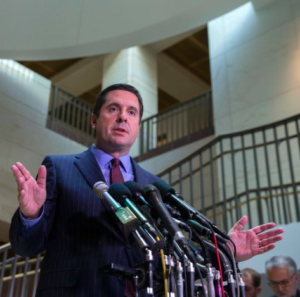 The Republican House Intelligence Committee's whitewash report now stands alone as a highly partisan attempt to exonerate the Trump campaign, and a glaring failure to perform its constitutional duty of congressional oversight. It may also constitute acting as accessories to a conspiracy to obstruct justice.
Donald Trump has relied upon the wild conspiracy theories concocted by Rep. Nunes in coordination with the White House, and the House committee's bogus whitewash report in attacking the Special Counsel's Russia investigation.
Rep. Devin Nunes should immediately be removed as chairman of the House Intelligence Committee, and every Republican member on the committee voted out of office this November.
Politico reports, Senate intelligence leaders: Russians schemed to help Trump: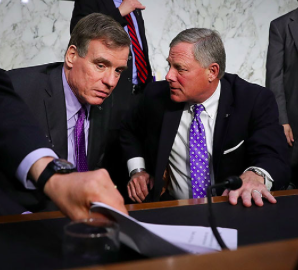 Republican and Democratic leaders of the Senate Intelligence Committee on Wednesday endorsed the U.S. intelligence community's assessment that Russia intervened in the 2016 presidential election to help President Donald Trump and hurt Hillary Clinton.
It's a powerful bipartisan endorsement of a conclusion that had been called into question by Republicans on the House Intelligence Committee, who have accused intelligence agencies of failing to employ proper "tradecraft" when they concluded Russia came to support Trump's candidacy. Instead, it's the Republicans on the House panel who find themselves isolated in their position in what has become an increasingly antagonistic relationship with the FBI and Justice Department.