On Wednesday, in an impromptu press conference that was in defiance of the "Church Lady" in the White House, chief of staff Gen. John Kelly, Trump bristles under some of his orderly chief of staff's restrictions, President Trump "proceeded to field a rush of questions on the Russia investigation with answers that rattled his lawyers and senior aides and left Kelly dealing with the fallout."
Trump Says He Is Willing to Speak Under Oath to Mueller: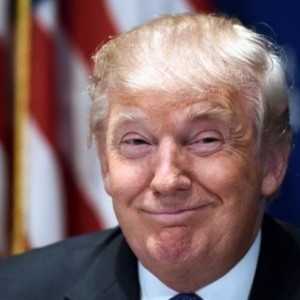 President Trump said on Wednesday that he was willing and eager to be interviewed by Robert S. Mueller III, the special counsel investigating Russia's interference in the 2016 presidential campaign, insisting that he has done nothing wrong.
"I'm looking forward to it, actually," Mr. Trump said of talking to Mr. Mueller, answering months of speculation over whether he was willing to submit to questions from the special counsel[.]
"I would love to do that — I'd like to do it as soon as possible," the president told reporters on Wednesday of the prospect of being interviewed by Mr. Mueller, adding that his lawyers have told him it would be "about two to three weeks" until it takes place. Almost as an afterthought, he added, any such interview would be "subject to my lawyers, and all of that."
Yeah, that was a big caveat. Let the lawyer walk back begin:
Ty Cobb, the White House lawyer leading the response to the investigation, said Mr. Trump was speaking hurriedly and intended only to say that he was willing to meet.
"He's ready to meet with them, but he'll be guided by the advice of his personal counsel," Mr. Cobb said. He said the arrangements were being worked out between Mr. Mueller's team and the president's personal lawyers.
[T]here are no discussions about Mr. Trump speaking before a grand jury, which is how prosecutors speak to witnesses under oath. Interviews with agents and prosecutors are not conducted under oath, but lying to the F.B.I. is a felony.