Why is it every time I see a piece of bad legislation in the Arizona legislature, this guy's name appears to be attached to it? What the heck is wrong with voters living in legislative district 6 (specifically in Navajo, Gila and Yavapai Counties)? You ought to be embarrassed to send someone as backwards as this to the Arizona legislature.
The latest bad legislation is yet another GOP voter suppression plan sponsored by Rep. Bob Thorpe still seeking to bar student voting on campus: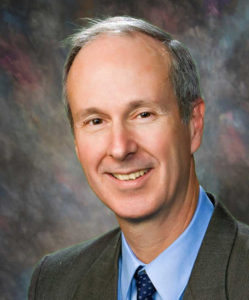 The proposal by Rep. Bob Thorpe would put a provision that students who want to vote would be able to do so only by signing up to get an early ballot from the voting precinct where they were living before they went to college, presumably the address of their parents.
More to the point, they would not be able to use their college address. And that would apply not only to those who live in a campus dormitory but even those who have off-campus apartments or houses.
This is where Howard Fischer in his reporting should have stated up front (he puts it at the very end of his report) that the U.S. Supreme Court summarily affirmed (no opinion) that this was unconstitutional in SYMM v. U.S., 439 U.S. 1105 (1979), in which the Court summarily affirmed United States v. Texas, 445 F.Supp. 1245 (S.D.Tex. 1978), holding unconstitutional the denial to Prairie View students of the presumption of bona fide residency extended to other Waller County students. The three-judge District Court panel relied on a series of college student voting rights precedents under the Voting Rights Act and the 26th Amendment.
In other words, this issue has long ago been decided. Yet every election cycle some jurisdiction tries to keep college students from voting where they are attending college, and every election cycle this unconstitutional voter suppression effort is enjoined by the courts. The baffling part is the regularity with which jurisdictions keep trying to do this even when the law is clearly established.