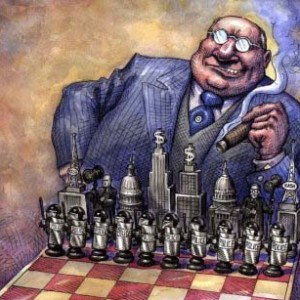 The Chamber of Commerce organizations got their lickspittle servants in our Tea-Publican controlled legislature and our "Koch-bot" governor to do their bidding in making it damn near impossible for citizens to exercise their constitutional right to make laws by citizens initiative. Buying a legislature and governor to do your bidding is the exclusive provence of our Plutocratic corporate overlords, and you will obey!
The Arizona Capitol Times (subscription required) reports, House passes two more bills tightening citizen-initiative laws:
Republican state lawmakers on Thursday agreed to impose two new sets of restrictions on initiatives that foes said in combination with already-approved measures will effectively deny the ability of voters to ever again propose their own laws.
SB 1236, approved by the House on a 35-23 party-line vote, would make the committee pushing a ballot measure financially responsible for any acts of fraud or forgery committed by anyone who is paid to gather signatures for the initiative. Those fines would be $1,000 for each violation.
That measure still needs final Senate approval.