On Monday, the New York Times reported that Trump Grows Discontented With Attorney General Jeff Sessions: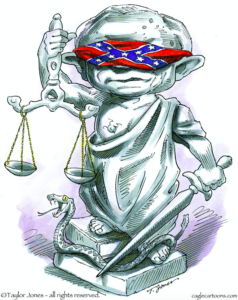 Mr. Trump has grown sour on Mr. Sessions, now his attorney general, blaming him for various troubles that have plagued the White House.
The discontent was on display on Monday in a series of stark early-morning postings on Twitter in which the president faulted his own Justice Department for its defense of his travel ban on visitors from certain predominantly Muslim countries. Mr. Trump accused Mr. Sessions's department of devising a "politically correct" version of the ban — as if the president had nothing to do with it.
In private, the president's exasperation has been even sharper. He has intermittently fumed for months over Mr. Sessions's decision to recuse himself from the investigation into Russian meddling in last year's election, according to people close to Mr. Trump who insisted on anonymity to describe internal conversations. In Mr. Trump's view, they said, it was that recusal that eventually led to the appointment of a special counsel who took over the investigation.
Let's be clear, Department of Justice rules required Attorney General Sessions to recuse himself from the Trump-Russia investigation. It is ordinary protocol and was to be expected. Trump is angry at Sessions because he abided by Justice department rules, rather than create a protracted legal dispute over recusal, and he removed himself from the ability to exert influence over the direction of the investigation, which indicates that Trump intended to exert undue influence over the Attorney General to affect the course of the Trump-Russia investigation (otherwise known as obstruction of justice).