Kansas and Arizona both use a "dual" election system based upon the form of voter registration one uses.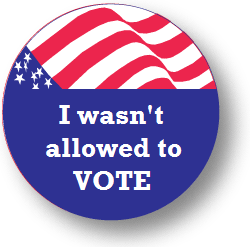 Both states refused to allow those who use the federal voter registration form, which requires only an attestation of U.S. citizenship, to vote in state and local races after losing a legal challenge earlier to require the Election Assistance Commission (EAC) to add the state-specific requirement of proof of citizenship to the federal voter registration form for Kansas and Arizona. Voters using the federal voter registration form can only vote in federal races.
This "dual" election system is being litigated in Kansas, and on Monday, the U.S. District Court for the state of Kansas, once again, struck down that state's proof of citizenship requirement for voter registration, finding that Secretary of State Kobach had failed during trial to show evidence of widespread voter fraud. Judge Rejects Kansas Law Requiring Voters to Show Proof of Citizenship:
The ruling was a blow to Mr. Kobach, a Republican who has emerged as a national figure on [voter suppression], a candidate for governor of Kansas and an ally of President Trump in part by claiming that large numbers of noncitizens have cast ballots in American elections. Experts on election law say that there is no evidence that voter fraud is a pervasive problem.
For Kansas voters, the decision means that in elections this fall, people will not be required to provide proof of their citizenship in order to register to vote, as required under a Kansas law passed in 2011.