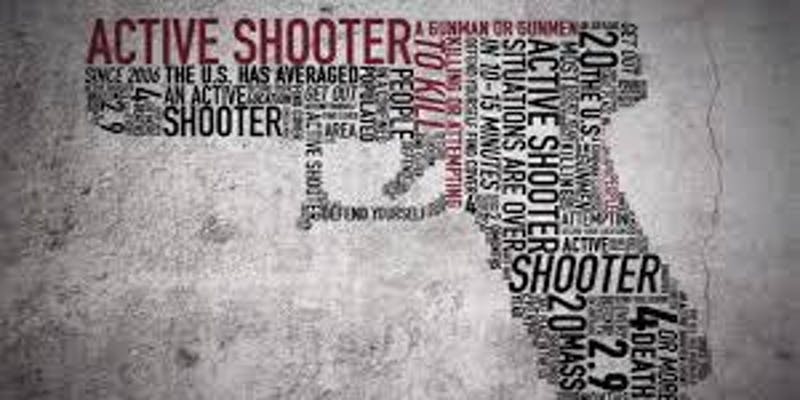 by Tucson Police Department, Tucson Office of Emergency Management & Homeland Security
"Have you ever wondered what you would do if you became involved in an active shooter situation? Do you want to learn about simple ways to protect yourself or your family if you find that a violent event is occurring right in front you? If so, then you are welcome to attend this lecture style course offered by the Tucson Police Department. The presentation will discuss preparedness strategies, potential warning signs and actual methods to consider if you are confronted with an active shooter. Included in the lecture will be discussion on the likelihood of being involved in this type of event, some looks back at past tragedies and some lessons learned from analyzing those events."
https://www.eventbrite.com/e/active-shooter-violent-encounter-personal-preparedness-course-tickets-45788842661?aff=es2  
Carolyn's note: It's a sign of the 21st Century times in May, 2018 that the Tucson Police Dept. has to offer courses like these (next one is on May 24, which incidentally is already booked full).  Stay tuned for the next one.  I've already posted a few of these courses at the TPD West Side Service Center on our image Calendar (since November, 2017).
Then the mass shooting at Santa Fe High School in Texas just happened last week Friday. 10 innocent people (mostly high school students) were killed and 13 more were injured. Now we tragically know the answer to the April 19 "Who Will be Next?" Memorial service  at the UA Mall.
Where do we feel safe nowadays?  Only at the airports and in court houses where there are security guards and screening machines for metal objects/weapons.