When:
September 17, 2018 @ 12:00 pm – 1:30 pm
2018-09-17T12:00:00-07:00
2018-09-17T13:30:00-07:00
Where:
Dragon's View restaurant
400 N Bonita Ave
Tucson, AZ 85745
USA

Attorney/journalist Larry Bodine, blogger at Blog for Arizona will be speaking on local political journalism.   He has been a frequent guest on the John C. Scott radio show, Saturdays 4 to 6 p.m. on KVOI 1030 AM on the dial.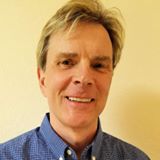 "Journalist and attorney Larry Bodine enjoys being politically active and helping candidates get elected. As an elected Democratic precinct captain in Precinct #238, he attends many live political events and reports on them for the Blog For Arizona — See https://blogforarizona.net/author/larry-bodine
His 45-year career includes writing for the New York Daily News, where he won 7 awards for investigative journalism while covering numerous beats for the News, which was the largest-circulation US newspaper at the time.
He is the new Editor and Publisher of News.Law, a just-launched news source for attorneys. Previously Bodine served as editor of many legal publications, including the American Bar Association Journal, Lawyers.com, and the National Law Journal.
This fall Larry will host a progressive political and community talk show on KVOI Radio 1030 AM.
These days, a lot of political activity happens on social media. Online, Bodine is followed by 23,000 people on Twitter, and manages 7 LinkedIn groups. He has an active Facebook page at https://www.facebook.com/LarryBodine4601.
To keep up with online technology, Bodine stays fresh as the senior legal marketing strategist at LawLytics, a tech startup in Tucson."