When:
June 4, 2018 @ 12:00 pm – 1:30 pm
2018-06-04T12:00:00-07:00
2018-06-04T13:30:00-07:00
Where:
Dragon's View restaurant
400 N Bonita Ave
Tucson, AZ 85745
USA

Catherine (aka Cat) Ripley is a political newcomer, half Japanese American, running for LD 10 House.  She is a retired Naval Officer, former U.S. Diplomat, currently adjunct prof. in political science at PCC.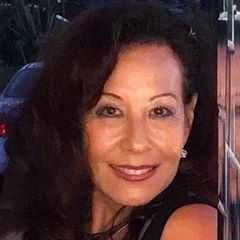 4 way Dem primary in LD 10 House with current Rep. Kirsten Engel, and 3 political newcomers for 2 seats. Also running are attorney Domingo DeGrazia, son of the late painter  Ted DeGrazia; Dem activist Nikki Lee, and Cat Ripley.  They are obviously trying to defeat Republican LD 10 House Rep. Todd Clodfelter.