When:
March 12, 2018 @ 12:00 pm – 1:30 pm
2018-03-12T12:00:00-07:00
2018-03-12T13:30:00-07:00
Where:
Dragon's View restaurant
400 N Bonita Ave
Tucson, AZ 85745
USA

Former Corporation Commissioners Sandra Kennedy (2009 to 2013) and Bill Mundell (1999 to 2009) will be speaking about their candidacy for 2 seats on the Corporation Commission for Arizona. They are running as a team (as there are two other Dem candidates Jake Bell and Kiana Sears for these 2 positions).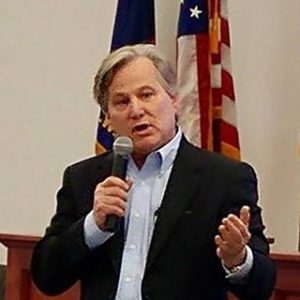 "Sandra Kennedy was first elected to the Arizona Corporation in 2008 on a platform of promoting solar energy in Arizona, and as a fierce consumer advocate. She started her public service when she was elected to the Arizona House of Representatives in November 1986, where she served for six years before successfully becoming a state senator in 1992. She served three terms as state senator.
Prior to her service in the state legislature, Sandra was elected to serve on the Phoenix Union High School Board for a four year term in 1990. Governor Mofford appointed her to the Arizona Employment and Training Council.
Her many past and present community and civic projects include the following: Tutor for Valley Christian Center and Valle Del Sol, Board member of the Arizona Cactus Pine Girl Scout Council, ex-Officio Member of Phoenix Community Alliance, and a former Board member of the Community Excellence Project.
Ms. Kennedy was voted Outstanding Young Woman of America for 1984. She is a member of the National Association of Female Executives, was a delegate to the Foreign Relations Conference in June of 1988 from the American Council of Young Political Leaders in Washington, D.C., and also a member of the National Conference of State Legislators.
Sandra Kennedy was born in Oklahoma City, Oklahoma and came to Phoenix in 1971. She is the mother of three: Mahogany; Amber and Seth."
 https://www.facebook.com/Sandra-Kennedy-Corporation-Commissioner-290166407753844/
Bill  Mundell: "Candidate for Arizona Corporation Commission – running to protect consumers, small businesses, and the financial freedom of homeowners across the state."
Bill ran for Corporation Commission in Nov. 2016 (having served 2 terms on the CC and been termed out in 2008).
From Ballotopedia:
"Mundell moved to Arizona in 1968 and earned his bachelor's in political science from Arizona State University in 1974. He graduated from St. Mary's University in San Antonio, Texas, with a juris doctor in 1977. Mundell began his career in private practice in
Chandler, Arizona
. He was presiding judge of the Chandler Municipal Court from 1980 to 1986, when he won election to the
Arizona House of Representatives
; he left the House in 1992. Governor Jane Dee Hull (R) appointed Mundell to fill a vacancy on the
Arizona Corporation Commission
in 1999. He won election to a full term in 2000 and to a second full term in 2004. He was prevented from running for re-election in 2008 due to
term limits
, which limit corporation commissioners to two consecutive terms.
Upon his departure from the commission in 2009, Brewer appointed Mundell as the director of the Registrar of Contractors. He served in that position until 2015.
Mundell has two children, Meghan and Samantha, with his wife Barbara, who is also a judge.
"
 https://www.facebook.com/BillMundellAZCorpCom/